Books

Novels, short stories, poems, and creative nonfiction send light into the world.
As a writer at any skill level, you want to cultivate your imagination, knowledge, and experiences to the maximum. Story's Triumph – the first book in The Write Up! Series – empowers you to face writing more boldly and confidently, and to write fiction, poems, or creative nonfiction in fresh ways.
STORY'S TRIUMPH transcends a typical standard how-to approach. This compact book explores ways that you can both begin writing creatively with realistic promise. If you're a published writer, sharpen and enrich those skills by practicing or adopting specific powerful techniques.
STORY'S TRIUMPH covers a number of areas, including:
• Showing how your imagination can unleash new depth in your writing
• Guiding you to discover and build upon areas in your writing previously unnoticed
• Discussing fresh tactics that allow you to gain more writing confidence
• Illuminating ways your writing can achieve more genuine appeal
• Providing experiments and exercises at the end of the chapters
Twenty-seven years of teaching and 35 years of professional writing, publishing, and editing enable me to offer key exercises designed to improve any subject matter. The chapters and experiments reveal how risk-taking can lead to improved development. They show how you can take command over ideas and brainstorming methods. Focusing largely on poetry, I show how elements crossover to equally enrich fiction or creative nonfiction.
The remarkable second novel in the Shine in Bedlam YA Historical-Mystery-Adventure Series. It is the award-winning YA novel, Shine in Grit City. The journey of young Shine Ross becomes even more breathtaking, comic, and, at some intervals, disastrous, as he lives through a turbulent 1968 in the small town of Bedlam, Ohio, right in the heart of the industrial Midwest.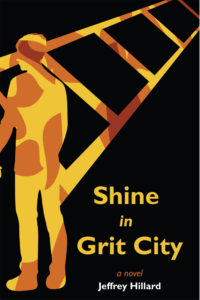 The Summer of Love for Alphonso Peace in Bedlam, Ohio promises more than one mysterious fiasco. In already-tense 1967, suspense, romance, and history slide toward a collision course. Here, now, is The Alphonso Rap (novella)
Alphonso must survive it or fail trying.
The Summer of Love gives "love" a new twist: Alphonso struggles to understand his girlfriend, Fortunate Jones, while a group of guys with shady influence are closing in, looking for suspicious favors.
Does Alphonso become a solution to problems or the problem itself?
For a place more racially diverse than most small Midwestern towns in the 60s, Bedlam still wrestles with its own identity, and Alphonso gets swept into a whirlwind of action and suspense.
His road map to finding himself is sealed with fateful choices in this novella and spin-off from the award-winning Shine in Bedlam YA series.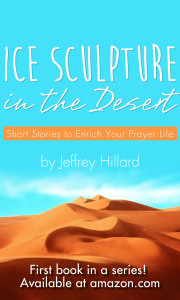 Short-short fiction. Spiritual-oriented flash fiction. ICE SCULPTURE IN THE DESERT: Short Stories for Enriching Your Prayer Life is unique as a compact devotional.
Additional Bonus: my recommendation list of 40 must-read books for writers of novels, short stories, poems, and creative nonfiction.
ICE SCULPTURE IN THE DESERT explores the urgent human terrain individuals face. This volume showcases twelve short-short stories, or flash fiction. A short commentary, suggested readings, and devotional challenge follow each story. The preface describes the intended series.
In ICE SCULPTURE IN THE DESERT:
• A young urban artist torn between leaving the inner city and aiding his ailing grandfather is befriended by an art gallery owner in a neighborhood stunned by violence
• As the result of a chance encounter, a girl reluctant to leave her house is saved from possibly drowning
• A selfless young man refuses to let street violence shape his world at the same time he's helping his Hispanic family survive
• At an amusement park in Arizona, a physically challenged woman comes to terms with her sense of fear while consoling a frightened boy
• A man who lost his family in a car accident makes a discovery near a mountain creek
• A girl learns a valuable lesson from a gifted elderly woman
The verses and challenges connect with subject matter in each short-short story. Each reveals characters at varying emotional stages that range from their dealing with fear and violence to abandonment, reconciliation, serving others, and justice.